NEMESIS ONE HD OFFICIAL THREAD!
Latest Build-Nemesis One HD(OTA 2)
OTA1.5==>http://d-h.st/6kw
Fixed Statbar(BGHTNESS SLIDER!)
EDT Fix
Minor Framework Fixes
Forum App(New!)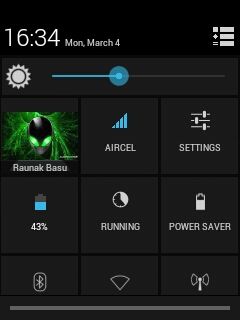 Much Improved and Faster

Most Black on Black Fixed

Improved Dialer,Contacts,Phone,

Improved MMS+Fixed Bugs

Fixed Nemesis Booster FC

New App to Change the Owner Pic and Name Without Decompiling. YOU NEED THE QUICKPIC APP FROM PLAY STORE INSTALLED TO USE THIS.
NEMESIS ONE HD (V1.1)
[LINK-http://www.mediafire...0a0rhr96q3qjxpl]
1. Removed bloatware. ( almost 20 mb removed )
2. New HD Screen Drivers.
3. WiFi error fixed. No need to flash drivers anymore.
4. Seeder included to increase entropy.
5.And All The Features of Build ONE
INSTALLATION INSTRUCTIONS (New USERS)->
1.Reboot into recovery ….cwm….madteam….version(http://www.mediafire.com/?9835kooe7r2mtnf).
2.Go to mounts and storage and mount all partitions….just see that all options turn into unmount ***.
3.goto install zip from sd card >choose zip from sd card>choose nemesis file
4. select yes
5.now you will be loaded into aroma installer….which provides touch navigation…
6.Select required options.
7.flash stock kernel
8.repeat step 2 to 6
9.flash ROM
10.repeat step 2 to 6
11.flash kernel
12.and its done just reboot into the new ROM

=============================================================================

INSTRUCTIONS(Who already have Nemesis(V1)+kernel working)
Reboot into recovery ….cwm….madteam….version

WIPE DATA

WIPE CACHE

MOUNT SYSTEM(MAKE SURE UNMOUNT IS WRITTEN AFTER MOUNTING )

FLASH THE ZIP

AROMA WILL COME

TICK THE LICENCE AGREEMENT

SELECT "Install Nemesis Rom"

Let It Run!

Reboot!
WANT SCREENIES?
HEAD OVER TO
http://www.nemesisdevs.tk





=============================================================================
1.Nemesis One (v1)
Link=http://www.mediafire...mlzcfcdh5jrfbal


I WOULD HIGHLY APPRECIATE IF YOU GUYS HIT LIKE FOR MEE